For those who seek a secret refuge, a second homeland for bad days, or more simply a smile or an insolence.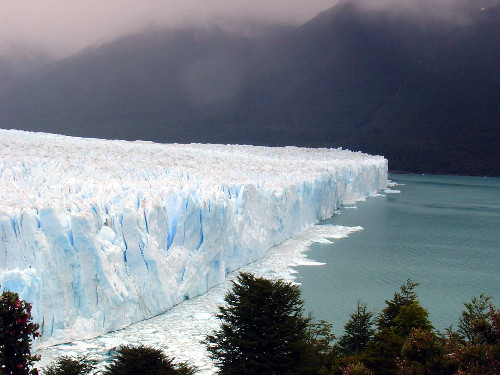 For most people, Patagonia is only a dry frozen area, located beyond Chili and Argentina at the South of South America, the South of South. This wide and wild place where winds are blowing like nowhere else could only be this outstanding place but a marvelous story happened during the 19th Century.
Antoine 1st, king of Patagonia
In 1860, Antoine de Tounens leaves his native Dordogne (South West of France) alone without money and goes to Patagonia with one idea in mind : he wants to become King of Patagonia. At this time Patagonia is a country where white people are not welcome. But a miracle occurs: walking through the country Antoine de Tounens will become the first King of Patagonia thanks to God and Indians who recognised him as the "Liberator". Aware of the danger that could represent a king for their country, Chilian troops captured him, put him in jail and blamed him before bringing him back to France where he died the 17th September 1878 in Tourtoirac.*
Patagonia, « a piece of land your soul should be alike » - Roger Caillois
The King is dead but his Kingdom is eternal. Since 1878, the idea of Patagonia is going on through the Cabarets of "La Belle Epoque" up to the General Consulate of Patagonia founded in 1980 by the Novelist Jean Raspail. In his novel called "The game of the King", he is redefining the Patagonia adventure as a game, a fantastic game spirit. In a world where everything is levelled down, dreams seem impossible to reach. In a world where Royal people are banned, Patagonia offer a chance to become King. The geographical Patagonia gives way to a spiritual Patagonia. Henceforth, the South of the South is our soul, our dream and marvellous trip. Jean Raspail naturalises Patagonian everybody who is looking for a new haven place, a new home or more simply a new laugh: "You could have a dream, a regret or cocking a snook".
Further to the Patagonian naturalisation of my brother Jean Baptiste Amadieu, he has been appointed President of the Institute of Oenology, the 25th September 1995. This Institute is composed of every Patagonian in charge of an oenologist work. The vice president J.M. Bouzereau, wine grower in Meursault and Volnay, and I, appointed Wine waiter attaché, together we select cuvées especially for members of the Kingdom labelled with Patagonian shield.
* To learn more about Antoine de Tounens' story, refers to Jean RASPAIL's Novel : « Moi, Antoine de Tounens, roi de Patagonie ».