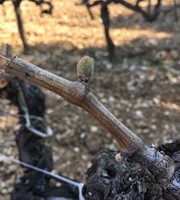 The spring mildness of February and March is already giving us a glimpse of the start of the season on the hills of Gigondas! Fortunately, the still cool nights calm the fervour of nature, which is slowly beginning to awaken. The cherry trees are blossoming and the first leaves are beginning to appear. In the vineyards, the pruning period is now over, and the buds are growing visibly.
1929-2019, 90 years of history
On March 1st, we decided to honour the memory of Pierre Amadieu, our grandfather, who created the estate in 1929. It was with our family, in our cellars, that we celebrated this 90th anniversary. It was a wonderful evening, full of emotions and memories.
Some news from the winery....
All the whites and rosés of the 2018 vintage are now bottled, except for our Côtes du Rhône white Domaine Grand Romane which is currently being racked in order to be bottled. With the planting of a new plot of white grapes in 2014, we have increased our production. This allows us to slow down the turnover of the vintages and to keep this cuvée for 3 more months in ageing. It thus gains in balance, the woody aromas from the barrels are better integrated and we present you wines that are more ready to drink when they arrive on the market.
About the ageing of the white Côtes du Rhône Domaine Grand Romane: we age this cuvée in 3 different years barrels: 1/3 in new casks, 1/3 in one-year barrels and the last third in 2-year casks.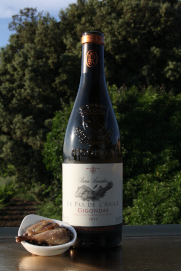 Gigondas & Easter, the perfect match !
A lire, rétrospective pour nos 90 ans
En ce début d'année, dans le numéro de janvier-février du magazine Terre de Vins, un reportage retraçant l'histoire de notre famille et de notre domaine est paru.
For special occasions, we take out the large containers: Jeroboam by Gigondas Romane Machotte 2015, with the special 90th anniversary outfit! A treasure for your cellar….
Welcome to our cellar door
This year, Baptiste will welcome you during the week at the cellar door at the entrance of the village. Geneviève and Hugo will take over for the weekends. They will be happy to make you taste our wines, every day, from 10am to 12:30pm and from 2pm to 6pm.
I hope to satisfy your expectations and to bring you beautiful emotions through my wines, please receive my friendly and dedicated winemaking thoughts.