We are coming to the end of a cold and windy winter! The weather was favourable to nature, thanks to the Mistral wind and winter frosts. However, the climate has remained particularly dry this winter. We are therefore impatiently awaiting the early spring rains to recharge the soil's water reserves for the warm season.
Now the temperatures are rising a little and we see the fruit trees blooming and the buds swelling.
In the vineyards, we are busy pruning the last vines and working the soil to prepare the 2022 vintage.
In the cellar, the bottling of the white and rosé wines of the 2021 vintage is going well, while the red wines are quietly continuing their ageing.
IGP Méditerranée - Viognier Clairette !
Our IGP Vin de Pays Méditerranée cuvée enhances with this 2021 vintage.
In order to return to a specific tradition of the Rhone Valley area, we have decided to make a blend of Viognier and Clairette blanche.
Thus we bring together the best of these two emblematic grape varieties of the Rhone Valley, northern for one, southern for the other.
Our aim here is to bring more complexity and finesse to this wine. The intense aromas and roundness of Viognier are enriched by the structure and freshness of Clairette.
Our IGP Méditerranée remains above all a wine for pleasure, accessible to all tables!
Easter is coming, time to plan your food and wine pairing!
Easter is on April 17th this year, a time to gather around a nice table and bring out some beautiful bottles to enhance your delicious dishes! Our range is full of wines that will be the perfect accompaniment to your Easter Sunday meal, starting with the traditional lamb. From the aperitif (with the Romane Machotte rosé) to the chocolate dessert (with a Pas de l'Aigle), our Gigondas wines have everything you need!
Wine tourism activities resume in April: ask for the agenda!
Cultural visit of the village of Gigondas and wine tasting
mercredi 27 avril – 14h30
samedi 18 juin – 10h
jeudi 23 juin – 18h30
jeudi 15 septembre – 18h30
Cultural walk through the vineyard and wine tasting
samedi 28 mai – 9h30
mercredi 27 juillet – 9h30
­
Our cellar is getting ready for the new tourist season. Baptiste, Marthe and Geneviève will welcome you every day (except Sundays in March) from 10am to 12.30pm and from 2pm to 5.30pm.
Salons des Vignerons Indépendants
After two years without a show, we are delighted to have found you in Lyon, Lille, Reims, Paris, and Bordeaux. We will also be in Strasbourg from 25 to 28 March, stand A5. See you soon!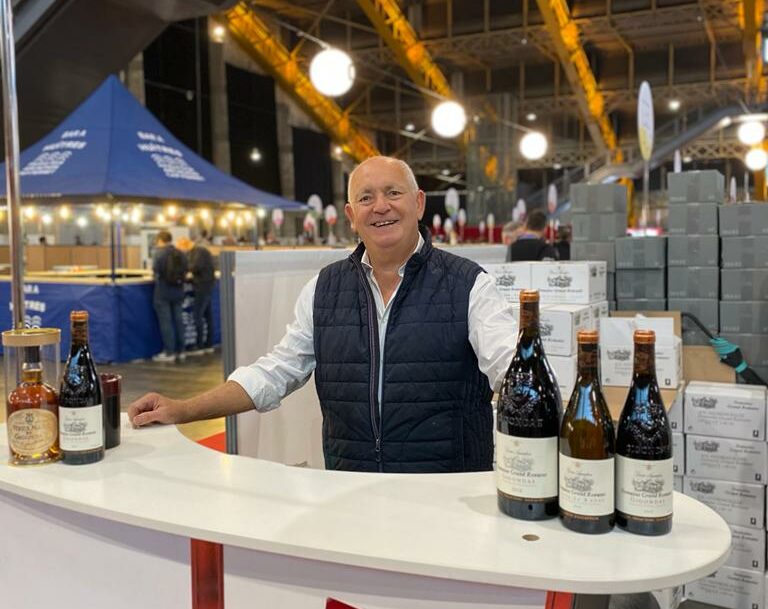 I hope to satisfy your expectations and to bring you beautiful emotions through my wines, please receive my friendly and dedicated winemaking thoughts.